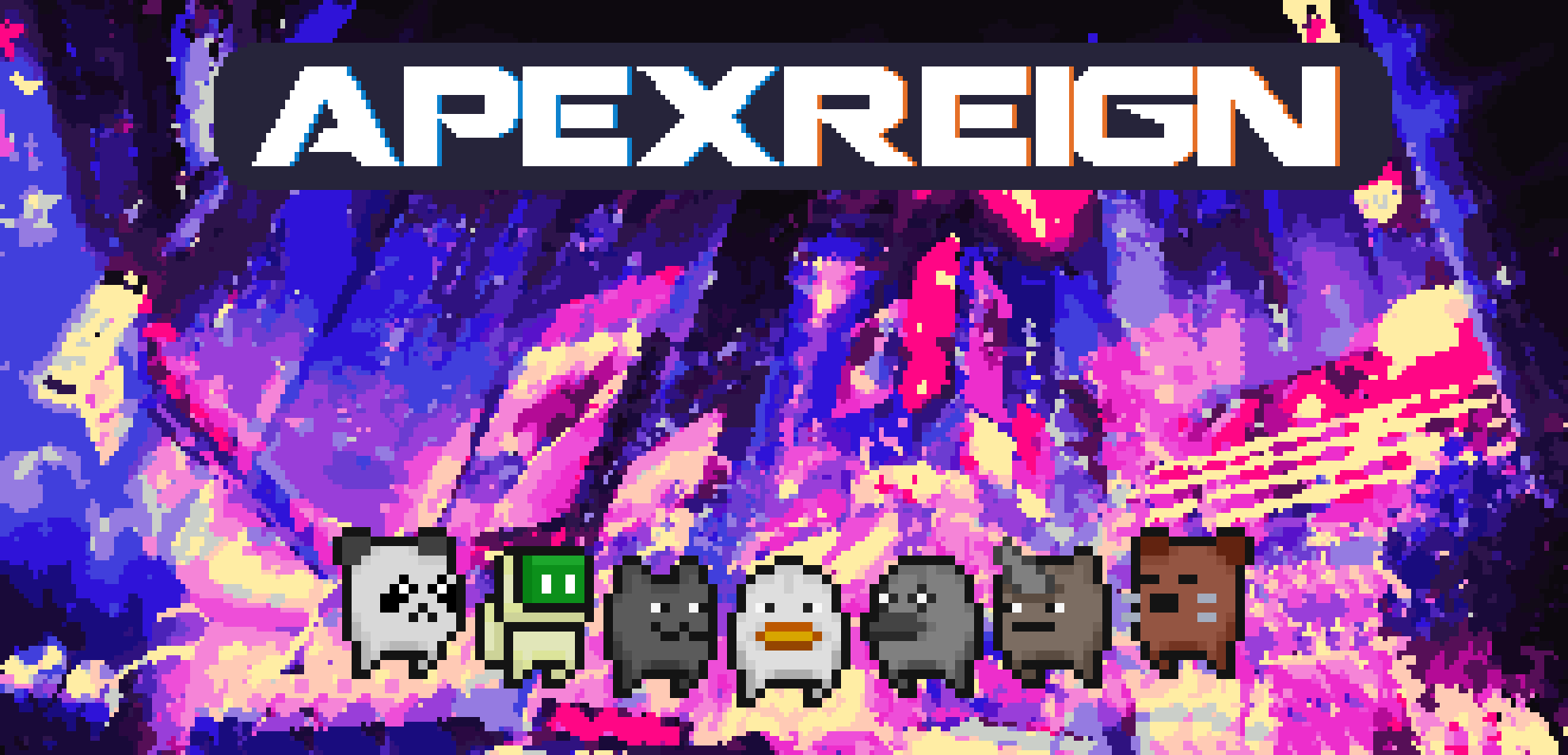 Apexreign
Alpha v3.0.0 - The Small Update
---
The game has rebranded to ApexReign!
The game stopped being just about ducks a while ago so the name has changed.
Home Page Updates:
Fixed Casual Queue Bug that stopped players from entering.
Fixed bug that would try to send you back too group even if you weren't in one.
Chat Discriminators are fixed.
Added a volume slider to the home page.
Names cannot use Unicode anymore.
Added stats to the Help page.
Skins can be changed per mercenary instead of the entire skin suite on all mercenaries.
TAB can be used to switch chat channels.
Added a chat commands section to the Help page.
In Game Updates:
Games are now 6 minutes + Overtime.
Added Overtime! You'll see it popup at the top of the screen.
Added some voice lines that warn you about game events.
Our 7th Hero! - Otter . Look at him v i b e.
Massive Optimizations for Bullets, Players, and Game Objects.
You can chat just with your teammates or just with your group in-game now.
Added a votekick command ingame.
Added sound effects for various abilities.
---------------Small Changes---------------
Fixed bug that would make objects stay after player death.
Added some death sound effects.
Reworked Rhino's Shield.
Reworked Rhino's Fireball.
Fixed Rhino's Charge bug that would stun lock players infinitely.
Reworked Cat's Rewind.
Made Duck's Plasma Rocket smaller.
Falcon can cancel Deflect with Falcon Strike.
Fixed bug that made heal pools give the user immortality (i don't know how this one didn't get fixed for so long)
Duckbots use abilities now.
Duckbots seek out heal pools.
Bullets now use client side prediction - basically they move smoothly now.
Fixed Game End Screen.
Fixed Ping Display & Volume Slider placement.